Why Black Window Frames Aren't Ideal for Florida Homes
Feb 07, 2023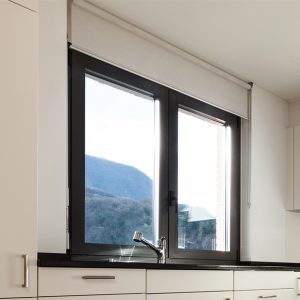 If you're planning a home window replacement project in Florida, there are lots of options to choose from. With numerous window materials, styles, grid patterns, and more to select from, the options are virtually limitless and can be adjusted to suit just about any preference. However, when it comes to the window frame color, there are some options that you're best off avoiding. While black window frames may seem like a good idea that will enhance your home's curb appeal, they simply aren't ideal for Florida homes. Here's why.
Dark Colors Attract Heat
In Florida, we're no strangers to the constant heat and humidity. For the better part of each year, the goal is to try and stay as cool as possible, and the same goes for your home. Darker colors naturally attract and retain more heat, and this principle applies to your home. As the darkest color you can choose for your windows, black window frames absorb the most heat of all. This can be extremely problematic for certain types of window frame materials as well, as it can make the windows vulnerable to warping. If you do opt for black exterior window frames, you'll need a material that will be able to handle the excess heat—and that will likely cost more.
Black Window Frames Cost More
In general, if you want black window frames, you'll want a highly thermally resistant window frame material like fiberglass. That brings us to the next problem with black frame windows: They cost more. This isn't an issue that's specific to Florida homes, but it is a consideration, nonetheless. In fact, of all the window frame colors out there, black window frames may be the costliest option due to the increased amount of pigment they require. The most economical window frame color is generally the standard white option, with other options increasing in price from there.
There May Be More Upkeep
Black window frames may require more cleaning and maintenance than other window options. Be prepared to be constantly cleaning your window frames to keep them looking good. Black is a problematic color because it will easily show all types of dirt. Additionally, if you try to find a more economical window with black frames, you may find that these windows will fade in the sun after just a few years. The heat and UV radiation from the Florida sun can quickly do a number on windows with black frames, making them look faded and dated well before their time.
Learn More About Your Window Options
At Polk County Window & Door, we offer a variety of great window options for your home, including numerous types, styles, and customizations. Our experienced professionals can help you find the window options that are just right for your Florida home. If you're interested in learning more, contact Polk County Window & Door today.