House Doors Installed by a Trusted Contractor Serving Polk County, FL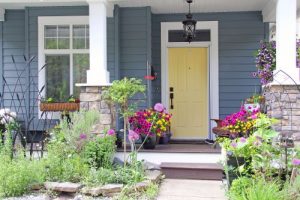 Are your home's exterior doors starting to look worse for wear? If so, you may be concerned about deteriorating curb appeal, energy efficiency, and even security. For a solution, turn to Polk County Window and Door. Located in Lakeland, Florida, and serving Polk County, we install expertly crafted house doors, including front doors and patio doors, for local homeowners.
Finely Crafted Replacement Doors
If you're looking for a way to spruce up your home's façade, you'll be impressed at the results of a house door replacement from Polk County Window and Door. Our fiberglass house doors boast a beautiful real-wood look without requiring the heavy maintenance of real wood. In fact, our front entry doors are crafted from fiberglass, a super durable material that will stubbornly resist weathering year after year, not to mention foil any break-in attempts by would-be intruders. And thanks to their insulated core, our entry doors can also improve your home's energy efficiency.
In addition to front doors, we install patio doors if you need a new entryway to your outdoor living space. Our patio doors feature elegant and low-maintenance vinyl frames, as well as high-performance glass to improve energy efficiency. Select from sliding and swinging styles.
Expert House Door Installation Services
Polk County Window and Door brings more than 30 years of experience to our house door replacement projects. All of our house doors are made in the USA and installed by highly trained and company-employed technicians who are masters at their craft, so that you can reap all the advertised benefits of your new entry and patio doors.
To learn more about how our house doors can improve your home, contact Polk County Window and Door today. We're located in Lakeland, FL, and serve homeowners throughout Polk County.