Installation
Installation Services
The thought of replacing the windows in your home can be intimidating. Most folks assume that they are going to have to endure weeks of mess and chaos while the install team turns their home upside down. No wonder many people choose to delay a replacement window decision.
In truth, nothing could be farther from the truth, especially if you work with Polk County Window and Door. We recognize that your home is your special place and that maintaining order and efficiency is paramount.
With that in mind, we work around a system that is specifically designed to be minimally invasive to your lives, and our goal is to be in and out in a day. What's more, we typically leave the work area cleaner than we found it.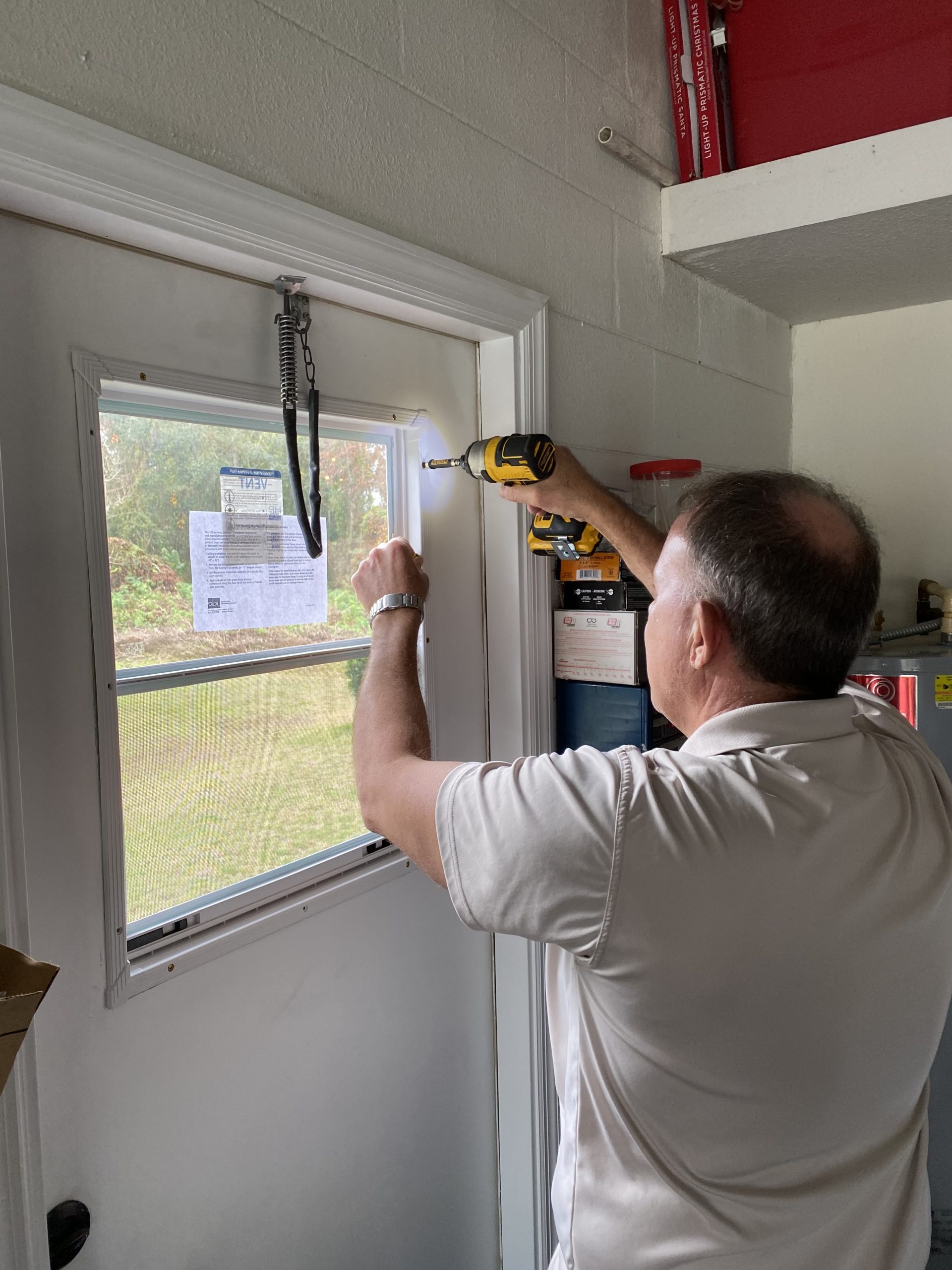 Professionalism is the key and you can be assured that we will have your job done quickly, accurately and efficiently, allowing you to get back to your lives… and enjoying your new doors and windows!
Call us for an onsite estimate.
Let us come by to discuss your project and help guide you in choosing the right windows and doors for your home. We will assess the work area, take the critical measurements and review with you the choices you have available. In most cases we will provide you with an instant, on-the-spot estimate for you to consider.
No hassles and no pressure.
At Polk County Window and Door we recognize that this is your project and your budget. We don't engage in high-pressure sales tactics to get you to sign, nor do we push upgrades on you based on your choices. What is most important to us is that you are satisfied that the work was done properly, on time and in budget. Once you get our estimates, we will leave you to discuss the terms and timeframe of the work. We'll get started as soon as YOU are ready.
Its all about the customer.
We take pride in our work, of course. What we take more pride in is giving the customer what they want. Once the job is done, you will be the one living with your new doors and windows. With that in mind, we will provide expert counsel, driven by your needs. We understand timing and budgets as well as style. Ultimately, you must be happy and our goal is to make that happen.
New Windows and Doors made simple.
If you're wanting to improve your home with new windows and doors, you are in the right place. We can stop by to discuss your project, the budget, and give suggestions based on our experience. We will produce a complete and fair estimate to meet your needs based on our discussion.