Home Window Replacement From Seasoned Professionals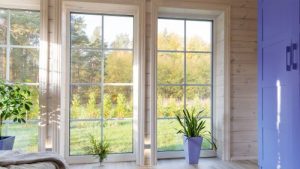 Are your home's deteriorating windows starting to detract from its curb appeal? Do you feel a draft when you walk by them? If so, it may be time for home window replacement. If that's the case, you can confidently place your project into the trusted hands of Polk County Window and Door. We're located in Lakeland, Florida, and offer professional home window replacement services to homeowners throughout Polk County.
Our Home Window Replacement Services
The first step of your home window replacement project is to design your new windows. As your home window replacement company, we'll help you select from popular styles like double-hung, casement, sliding, bay, bow, picture, and more. Each style has a unique functionality that may be better suited for particular rooms in your home. Does your home have a window with a non-traditional shape? We can custom create a window to match its unique shape. To finish personalizing your new windows, you can choose from colors, exterior and interior finishes, hardware, and grilles.
Once we've designed your replacement windows and they've been expertly crafted to your specifications, we'll set up a time to begin the installation. Rather than sub the installation work to other home window replacement contractors, we employ professional window installers who have been fully trained in the best installation practices. That way, we have total control over the quality of the installation, ensuring your new windows are installed to meet the highest standards of craftsmanship.
Learn More About Home Window Replacement
If you're ready to beautify your home and improve its thermal performance with home window replacement, contact Polk County Window and Door today. We're based in Lakeland, FL, and proudly install high-performance, American-made windows for homeowners in Polk County.