5 Benefits of New Windows & Doors
Mar 30, 2021
Among the many benefits of living in Florida, the beautiful weather is likely at the top of your list. While the sunshine and warm temperatures can boost your quality of life, worn down windows and doors on your home can give you a headache. From expensive utility costs to noticing the sounds of Florida invading your space, bad doors and windows can really put a damper on your Florida life.
One of the reasons that many avoid updating their home's windows and doors is due to the potential cost of purchase and installation. However, once you know the benefits, you will quickly see the value of this investment in your home. With the help of the team at Polk County Window & Door, here are the top 5 benefits of investing in new doors and windows.
5 Benefits of New Windows and Doors
If you are considering updating or upgrading your windows or doors, here are some of the top five benefits that you can see quickly. 
1. You Can Boost Your Savings On Utility & Energy Costs
First and foremost, new windows and doors will help you reduce your utility costs by helping  cut down on energy use. Over time, your windows and doors can help you fight back against the harsh Florida weather by keeping your home comfortable. Updated windows and doors will help you reduce HVAC use by increasing the seals – stopping air leaks, heat transfer, and other wasteful energy costs. In many cases, you can enjoy a 10-40% reduction in costs in your first year – potentially paying you back on your investment!
According the Department of Energy, heat gain and heat loss through windows are responsible for 25%-30% of residential heating and cooling energy use!
2. Your New Doors & Windows Will Increase UV Protection
One of the best parts of living in Florida is the ample sunshine we enjoy each and every day. While sunshine can boost your mood, it can be dangerous for your skin. If your windows are outdated and worn, you may be letting too much harmful UV light and radiation into your home. Updated windows and doors with new glass will reduce the amount of UV that reaches your skin and your belongings – helping you enjoy the Florida sun without the danger.
3.You Can Enjoy Peace & Quiet
Ever notice that the sounds of the exciting Florida environment always seem to make their way into your home? The culprit may be your worn-down doors and windows. By installing a set of doors or windows, you will immediately notice a reduction in outdoor noise invading your house with increased durability and seals. Whether you are facing increased road noise or the sounds of the city, you will enjoy the peace and quiet a new window and door provides
4. You'll Enjoy Increased Home Security
Are you looking to increase your home's security? The latest windows and doors on the market offer innovations that will boost your home's safety and protection. With improved locking and durable designs, you will sleep better at night with your brand new doors and windows.
5. You Can Supercharge Your Home's Curb Appeal
One of the unexpected benefits of new windows and doors is the immediate boost in curb appeal your home or business will enjoy. Instead of dropping a fortune on landscaping and property updates, catch your neighbor's eyes with brand new doors and windows. Not only will the added curb appeal help you enjoy your home more, but if you are looking to sell your home new windows or doors will increase your chances of making a sale.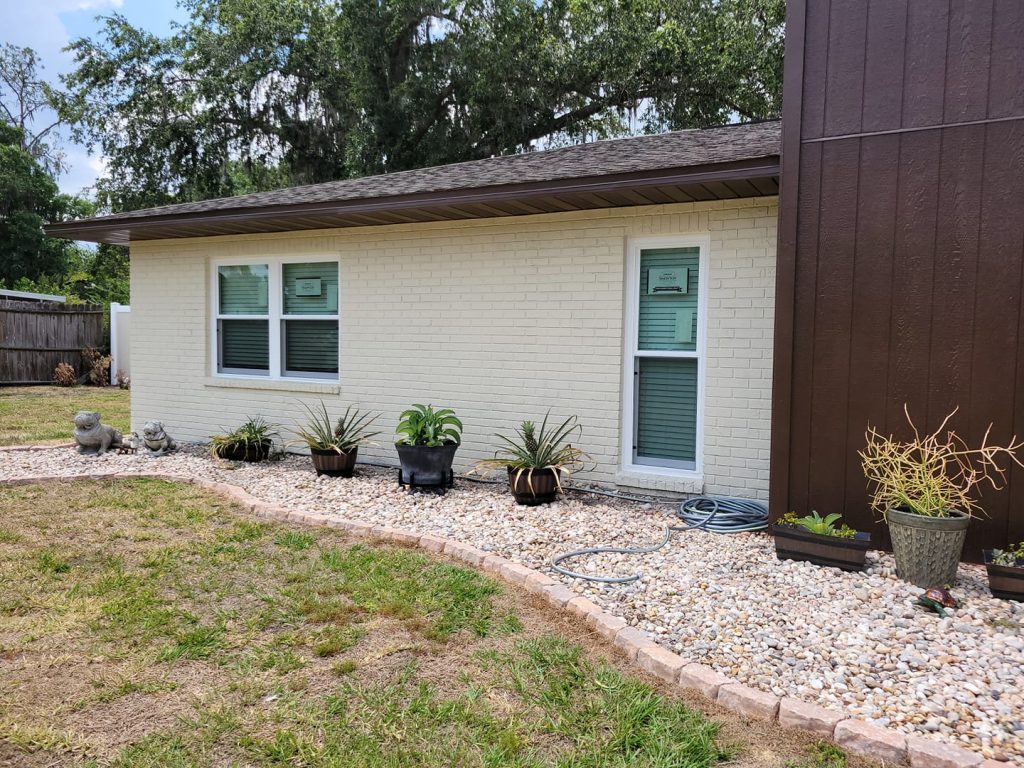 Enjoy These Benefits Today With Polk County Window & Door
While the natural climate of Florida draws tourists and residents to fun in the sun every year, the climate can take a toll on your home's windows and doors – and your pocketbook. With the right upgrades to your home or business, you can start enjoying the benefits of new doors and windows as soon as they are installed. 
If you are ready to learn more about high-quality doors and windows featuring the latest designs and innovations, contact Polk County Window & Door. As Florida's premier window and door installation company, our team has over 30 years of experience in sales, design, installation and service. To learn more and find more great tips like these, contact us today.