Advantages and Disadvantages of Casement Windows
Aug 20, 2021
What are Casement Windows?
We have been installing casement windows in Lakeland for many years. This blog will provide a recap of why many of our customers choose to move forward with a casement window installation. It will also cover things to consider before moving forward with a casement window installation.
Casement windows are unique in that they hinge at the sides or top and open outward. These windows are sometimes referred to as "crank" windows because they often open with a mechanical crank or other feature. Unlike single or double hung windows that slide up and down, these windows open outward. After opening, a friction hinge is typically used to hold it open. We love Simonton and install their American made casement windows often. To see examples of these windows, visit their casement window page.
These windows work beautifully on their own, or you can pair them with another casement in the same frame. We sell many different windows and doors because each window/door has its own benefits… and drawbacks. Let's get into the pros and cons of Casement windows below:
Advantages of Casement window installation 
Energy Efficient
These windows seal very tight, making them highly efficient. This equals a lower energy bill for the homeowner. It also has the added benefit of reducing noise from the outside.
Security
The window opens using the handle mechanism (crank). This provides protection from "uninvited" guests. In addition, the locks of these windows are embedded into the frame of the window. While these windows are not impenetrable, they are pretty close. Making these ideal for a homeowner looking for additional security.
Unobstructed view
Because they do not require grilles or muntins for support, they provide an unobstructed view of the outside. This also provides optimal sunlight coming through and a nice clear view!
Ventilation
You can crack these windows outward or open them up completely. This allows you to manage the ventilation your home needs. The ability to open all the way offers maximum air flow and provides a solid advantage over other window types.
Cleaning
As you can imagine, these windows are easy to clean. They may not be as easy as cleaning double hung windows, but they are close. Cranking them out allows you to easily access the outside of the window without even needing to go outside.
Disadvantages to a Casement window installation 
Size Limits
While it is a big bonus not having grilles or muntins, this also leaves them having a size limit. These windows are usually not very wide, which can be seen as a disadvantage in certain scenarios.
Cost
Casement windows are typically more expensive than other window types. However, there are a wide variety of casement windows. So, if you find casement windows that seem like a bargain, be weary of purchasing. Feel free to ask any of our team members. They would be happy to help you decide on the right casement window at the right price.
More points of failure
The crank itself may need maintenance more often than other windows, depending on how often they are used. The mechanism of the window itself does provide additional points of failure. While this is rarely an issue, the additional points may lead to a slightly higher repair rate than other windows.
Obstruction
This may be a rare disadvantage. Since these windows open all the way outward, they can lead to obstructing walkways. In addition, people walking by outside could bump them. Again, this could be completely mitigated depending on where the windows are installed.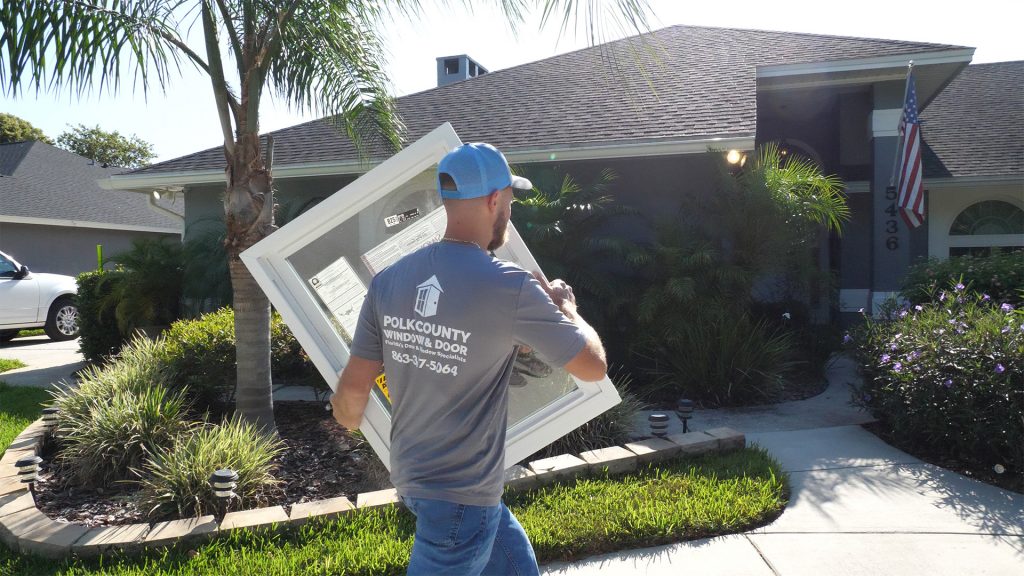 Should you purchase Casement windows?
Depending on your home and project, casement windows may be the perfect fit or a bad idea. It's all dependent on the above pros and cons and, of course, your personal preference. They look great, but you may not want the crank, or you may want something larger. You may not like the price but are willing to make the move because of the appealing view. Either way, there are many benefits to new windows and doors.
Whatever your preference is, we are happy to help. Contact us anytime and we'll help guide you through your next window or door install in Lakeland, Florida.
Give us a call at 863-337-5064